Creating a brand is important for Many Reasons (hyperlink to other blog), but it can be intimidating starting off. It's easy to get writer's block especially if branding isn't your forte. Here are 8 Free Resources to help you out.
Slogan Generators
Everyone needs a slogan. It should be short, sweet, and ideally memorable. You may not have the brilliance to come up with "Just Do It" or "I'm Loving It" but you can turn to a useful tool for assistance. Slogan generators are an awesome resource for giving you ideas that you can perfect into your own slogan.
Shopify has their own built in slogan that lets you input a word and it will spit out a list for you to choose from.
SloganGenerator is another free resource. It works the same as the Shopify generator. This website also has a list of popular slogans from large companies for you to get inspired by.
Logo Assistance
You don't need to be an expert Graphic Designer or have the Adobe suite to create a simple logo. There are many online tools to help dropshippers create an attractive logo.
LogoMakr is a lightweight tool that gives you symbols to choose from and manipulate. There are different colors, fonts, sizing options, and anything else you need to get started.
For the lazy or creatively inept, there is FreeLogoDesign to save the day. Type in your store name and choose a category to receive several choices for logos. Keep in mind, many of these design will be recycled and your logo could end up looking very similar to others who use the same tool.
Advertising Help
Ads are a must. No discussion or arguments, you must have ads. In this day and age, video ads are a must in the opinion of many but let's start with static ads. This includes banner ads, graphics, and social media posts among other things. There are free tools to build an ad from the ground up if you want to get hands on or templates if you want something fast.
Adobe Spark has a free plan for creators looking to make their own ads. You can create your own masterpiece by hand or use some of their free templates. Currently, there is even a free 2 month trial for their individual plan that includes premium templates, logo integration, and watermark removal.
BannerSnack is an ad generator with an optional premium subscription. On the Free plan you can make 10 ad designs with a few limitations with no obligation to purchase. Using this service you can create from scratch or whip something up quickly with templates.
Color Scheme Generator
The colors of your brand can create first impressions and set the tone for your store. Loud and vibrant colors give off a fun and less serious vibes. Different colors complement each other, colors clash, and it can be overwhelming to choose. Here are a few tools to help get you started.
Coolors is a palette generator that gives you an endless supply for 5 color palettes to browse through or randomly generate. You can mix and match from set palettes and tweak it until it's just right. There are trending colors that show you what is currently popular. You can pick a palette from a photo or create a collage. All colors are labeled with their unique color ID.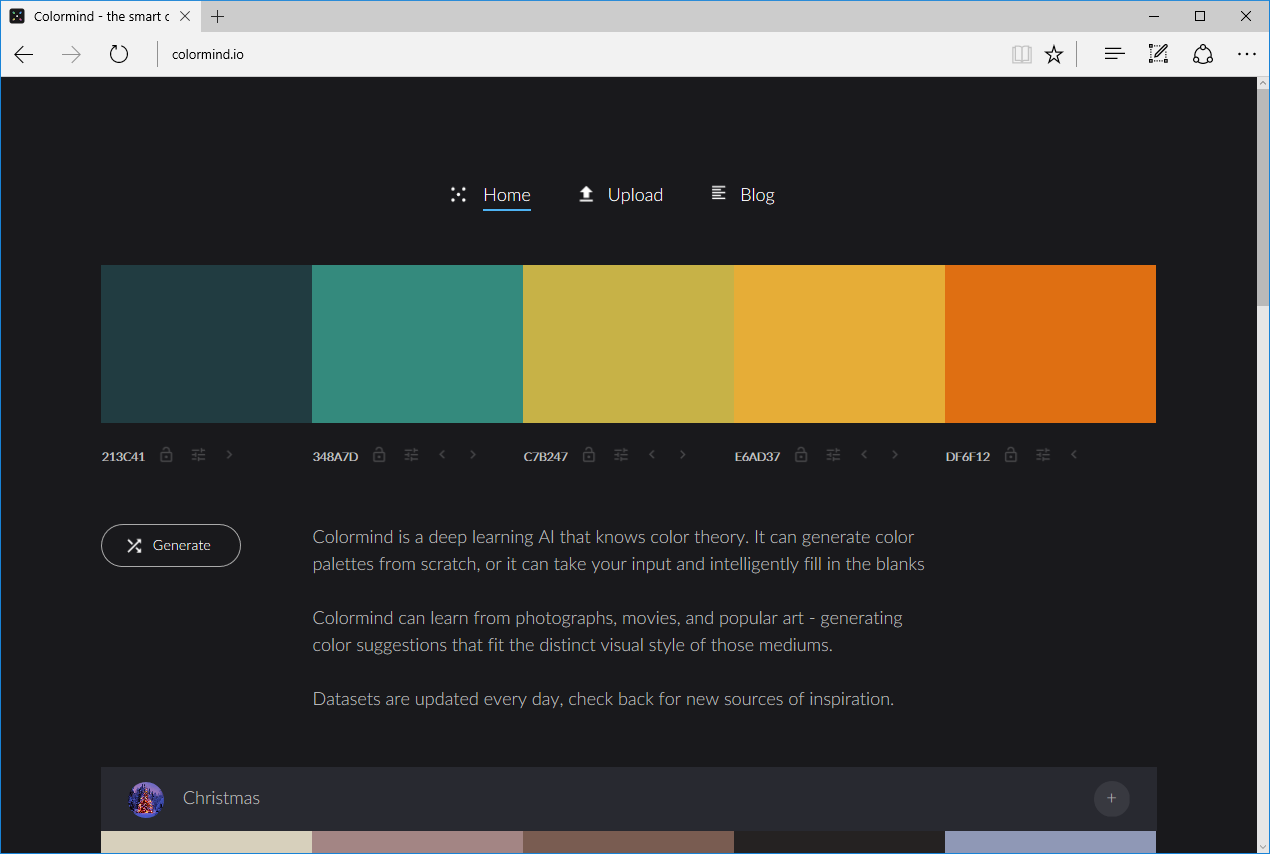 ColorMind is similar to Coolors. It offers the same palette generator feature, but also give you a visual representation of what it would look like in a practical setting. There is also a premium option that helps you export these colors to your website.